*Promotional Use Only.
IMPAPCT RECORD POOL TOP PICK FOR MARCH 22, 2014!
WhoKid Woody - Hit Yo Ricky (ft. Young Ace & Earl SwaveY)
"Functionin" & "Out the bottole" by Marc Payne of AMG (A MUSIC GENERATION)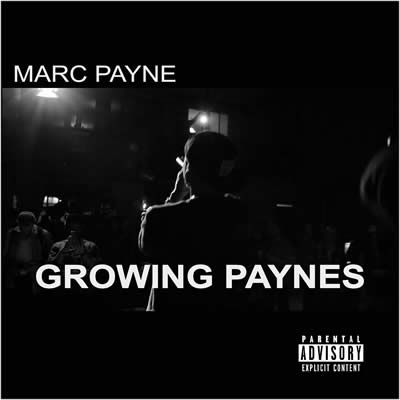 Colleges in his home state of California such as USC, UCLA, SDSU, and SFSU have embraced the Los Angeles mastermind. Marc Payne also gained wisdom and life experience when he brought his talents to New York, Miami, Georgia, Japan, and Europe. He has shared stages with some of hip-hop's finest including J.Cole, The Clipse, Far East Movement, Casey Veggies, T-Pain, DJ Mustard and Dom Kennedy to name a few. In 2014, he was featured on Coast to Coast Magazine among the Top 50 Independent Artist. The multi-talented artist & producer has taken his fate in to his own hands and is building his soundtrack with AMG - A Music Generation. The album "Growing Paynes" is released under A Music Generation and is available now worldwide.

Marc Payne on Growing Payne's… "Growing Payne's is about my vices. It's about all the evils that get in your way from one getting in touch with your inner God. I learned a lot of what to do and what not to do through this project. I can sum up the whole process as "Growing Pains". I want my listeners to grow with me and the goal is to have every song reveal my youth, truth, and recklessness." Contact info: amgamusicgeneration@gmail.com Marcpaynethepoet@gmail.com
"MADE OF MONEY" BY TOMMY B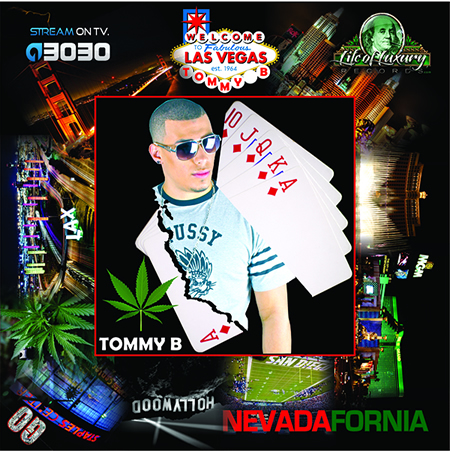 Life Of Luxury Records www.lifeofluxuryrecords.com has released the first official video named "GP" from the upcoming Tommy B mix tape NevadaFornia. The mixtape will be released on Oct. 4th, and will be available on www.datpiff.com and www.livemixtapes.com for FREE DOWNLOADS. Oh and by the way, it streams live on digital TV through Q3030 network on Roku.

Also look out for the next project Coming Soon from Diamond Cartel Muzik Mafia Entertainment of Life Of Luxury Records. New Club Banger called Life Like This by Tommy B ft. Kuban & Luck. Life Of Luxury Records & Diamond Cartel Muzik Mafia Entertainment.
DJ Record Pool Service
WHAT IS "THE ILL NETWORK" ?
Impact Record Pool offers a WEEKLY DGITAL MP3 DELIVERY service called "THE ILL NETWORK".
Simply, you will receive 80-100 songs in MP3 CD EVERY WEEK. It's the digital DJ and music professionals answer to the search for new music! Thru the ILL Network's Weekly MP3 disc, digital DJs and music pro's can view and play music with a simple point and click (fast and easy). Endless hours of searching and downloading are a thing of the past!!
THE DIFFERENCE IS...?
"NO DOWNLOADS!" Impact Record Pool delivers music, NOT "links" to music. Why download one song at a time when you can receive on average 80-100 tracks in MP3 CD format weekly via U.S. mail or Zip file format. Simply load the disc then click which track to play. It's as simple as that! Remember, we are not online digital record pools who just provide download links.
ORGANIZED PLAYLIST
Each track is numbered and noted with artist, title & label information. Clean, dirty, instrumental & acappella versions are noted as well. If you've long been in search of "classic" old-school R&B and hip-hop, git with us! We've got it!!
WHO'S A MEMBER?
Most members are DJ's, along with remixers, producers and A&R rep's close behind. The ILL Network weekly service helps you "STAY ON TOP OF THE NEW MUSIC GAME!"
cali swag district at impact record pool music conference
YG at Impact record pool music conference