Mr. Benjamin "FLOCK OF BIRDS"


Mr. Benjamin, Rap/Hip Hop artist known in the Great Northwest as "The People's Champ".
Over the decade that Mr. Benjamin has been in the business he has made a name for himself both nationally and internationally. Being a man of god always' striving for greatness. He has been awarded many awards and accolades from the State of Washington and the City of Seattle. He was given the Mayors Achievement Award and the Governor's Recognition Award. With all of this and more under his belt he was presented with his own Mr. Benjamin Day, April 13th.
Mr. Benjamin has been affiliated with other indie titles from the northwest like Waltnut, Crafty, Sweet P and Nutcase since the mid 1990's. He has had the privilege to work with a wide variety of artist both local and nationwide. Most have featured on his album, Spice 1, J-Diggs, Rich Da Factor, Mista Fab, Juvenile, Sir-Mix-A lot, Cool Nutz and Young buck. He has worked with and recorded with Lets Do It Studios, Beeze2000, John Silva, Funk Daddy, Mike Wingo, Silver Shadow, Rc Da Trackaholic Keys, and Bernie Grudman Mastering to name some.
Mr. Benjamin released a six song EP titled "Mommas Keep Ya Head Up" in 1999-2000. This album gained national and international attention. He made a special guest appearance on Q13 Fox News in Seattle and performed the hit single. He was on the show to promote his campaign "School is Cool". This was to promote how positive things can happen if you stay focus and get a good education. He did this by traveling to various Seattle Schools and speaking to the youth.
With the release of his debut album Mr. Benjamin 2008, Mr. Benjamin charted on record pool charts (recordpoolcharts.com) with his single Shake That, feat. Sir-Mix-A lot and Rob Ross. His music video the Anthem was promoted on BET nationwide on BET Uncut and on 150 regional video shows around the United States/Canada.
Mr. Benjamin has been blessed and given the opportunity to tour throughout the United States opening for well know artists, Mystikal, Morris Day & The Times, E-40, 2Live Crew, Juvenile, Snoop Dog, Mr. Shadow, HTown Boyz, Chris Brown. He partnered with FYE Music Store and promoted his CD and CD signing and stores throughout Washington, Oregon, Texas, and Ohio.
His well waited for release of his sophomore album the Northern Flow mix tape vol.1 lead him to the dirty south. He toured to Alabama, Georgia, Mississippi, Tennessee and Florida. He performed at the MTV Mansion Party and attended the Miami Music Festival. Completing his tour he headed west to California and got it in at various venues in Hollywood, Stockton, Oroville, Yuba City and Long Beach.

While music is in his heart Mr. Benjamin has also explored acting and modeling. He has appeared as an extra for T.V. commercials (Puyallup Fair, Microsoft) through realextras.com. He has modeled for a National Blunt Wrap ad for Source & XXL Magazine. He has appeared on the cover of two regional hip hop magazines, The Downlow and Seaspot with multiple full page ads in The Murder Dog. The reviews have been great. One quote from Budda Man (Murder Dog magazine) "this is the tightest shit I've heard out of Seattle in a long long time"




AIRWAY MUSIK "HERE I COME (MARK MY WORD)



People ask why I call myself Airway. I tell them there are so many rappers on the same path to make it in this rap game, it's to the point that it's hard for anyone to truly stand out. So I take the Airway… A path that few are on.

My love for music has always been a part of me ever since I can remember. The R&B music of the 90′s is what got me started. I never thought about actually making music because I just love listening to it. As I got older I started to listen to a lot of hip hop and just raw rap. I started to listen to a lot of Nas's older records and from that I was inspired to write poetry. At first I just kept it for myself, but half way through high school I became active and joined our def poetry club. The summer of 2007 before I started college I made the transition from poetry to song writer, which was something I always wanted to do but didn't know if I could. But for the longest time I've heard that songs are only poems with a beat so I gave it a shot. Things were a bit shaky at first, but I soon learned the format and wrote plenty of good songs. I did that for about a year and a half and made another transition to become a rapper.

To this day I'm not sure what made me do it. Maybe because I have a lot to say or maybe the atmosphere of being in the studio inspired me. Whatever the case I'm here and I've been rapping for over a year now. I've only gotten better and plan on becoming one of the best to ever do it. I am currently working on my new Album called "The Path" featuring singles called "Here I Come(Mark My Words)". and One Night.





Troo Callin "U Showin' off" feat. Mr. show off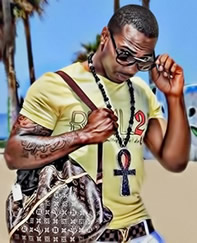 TROO CALLIN - Daniel 'Troo Callin' Hillman is not your average rapper. Starting out as a producer, Troo soon realized that his special talents lent themselves to writing hard-hitting, thought-provoking rhymes. Following in the footsteps of rap greats Jay-Z, Ice Cube, Run DMC, Dr. Dre, Kanye West, Lupe Fiasco and countless others.
Troo has a flow that is uniquely his own. Lyrical genius with chopped up beats to match will propel this 24-year-old to the top - all the way from the streets to urban clubs to the pop airwaves! As a local artist in Hawthorne, CA, Troo is used to hearing his rhymes as he drives around the way. Soon, this will be the case whether he's in Compton, NYC, Miami, Atlanta, France, London or Tokyo. Why? Because a talent like this is due to go global quickly.
"I won't stop til the world hears me," say Troo. The world is going to be pleased about that. A deep thinker, Troo wants his music to have a message that changes the world. With a sound that will be accessible to hip hop aficionados and pop-pickers alike, it is only a matter of time before that message gets where it's supposed to be: back onto the streets.
Troo Callin is an artist in control of his own destiny. He's worked very hard to establish his own brand, producing music that audiences want to hear. Troo believes that it's the stage that the music industry is in at this time that gives him that window of opportunity and that comfort zone he needed to step up his game and create that sound that will wake this music industry up.
Some of his accomplishments are:
· A major feature interview on 97.1 AMP Radio with VJ Starr
· Top 10 video "Wit My Kicks On" March 2012 and Top 40 song
"Here I Go" March 2012 onOurStage.com
· Over 22 million hits on Myspace, Twitter, Facebook and other social networking sights
· He opened for Lupe Fiasco
· Opened for Def Jam Rap Artist "YG"
· Opened for The Ying Yang Twins
· Laguna Beach Jean Company photo shoot showcasing the LBJC brand
· Street Team Promotions at Club Highlands in Hollywood, Ca. with Power 106 DJ Mitch DeGuzman
A Proud member of ASCAP.
Troo Callin is just about everywhere on the internet.





Mr Xquisit presents his 1st Single "So Cali"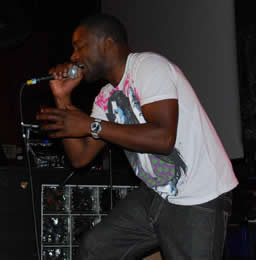 Born in notorious Kingston, Jamaica, the story of Mr.Xquisit is truly unique. Growing up in one of the most dangerous and impoverished cities in the world, he developed a deep-rooted connection with the struggles and sounds of the working class. Surrounded by music, he drew inspiration from legendary reggae artists such as Bob Marley, Peter Tosh, Jimmy Cliff, and dancehall greats Shabba Ranks andBuju Banton. 

At ten he relocated to Seattle where he spent the next few years consumed by his new found intrigue in Hip-Hop. LL Cool J, Tupac, and Jay-Z sparked a creative fire and helped to develop Mr.Xquisit's undeniable commercial appeal. By fifteen, his journal entries and poems were replaced by clever wordplay, vivid imagery, and a voice that commanded attention. 

Upon graduating from the prestigious Lakeside High School, Mr.Xquisit relocated to Los Angeles to continue his music career and simultaneously attend Occidental College. While there, he studied Sociology, History, and Music Theory, and was granted access to industry standard audio equipment which he utilized daily. He boasts an extensive catalog of original recordings, the vast majority of which are unreleased.   

With a rare combination of charisma, intelligence, talent, and sex appeal, Mr.Xquisit is as original as the music he writes, produces, and performs. "Ambitious and driven, his 15-track LP Hypnotix Muzik blasts a badass conglomerate of beats and rhymes…an autobiographical epic," says OC Weekly's Erin DeWitt. He has been featured on radio across the country and around the world, most recently, the Playboy Radio Morning Show with over 5 million viewers daily. 

Epitomizing the style and image of the mainstream market, he has appeared in print ads, television commercials, and live fashion shows. Although modeling and acting are not his focus, his style, and appearance tremendously benefits his audience appeal and marketability.  Continually sharpening his skills and intelligence, he is undoubtedly poised for music greatness. 

Mr.Xquisit is currently in the studio working on his  "E.ndless Party EP", a Pop/Rap/Reggae fusion hybrid. Combining unforgettable melodies, ear grasping lyrics, and an eclectic selection of songs, the project promises to be a musical feast. Attached is a brief description of his new mixtape "The Most High"  1 of 4 releases this year from Mr.Xquisit. The Most High mixtape will be available on 3/11.
www.twitter.com/mrxquisit
www.facebook.com/pages/mrxquisit/103909323966. 
Management: Prince Nosa Eweka nosa@justmusicgrp.com
Chaz Shepherd "Love & Truth" (R&B)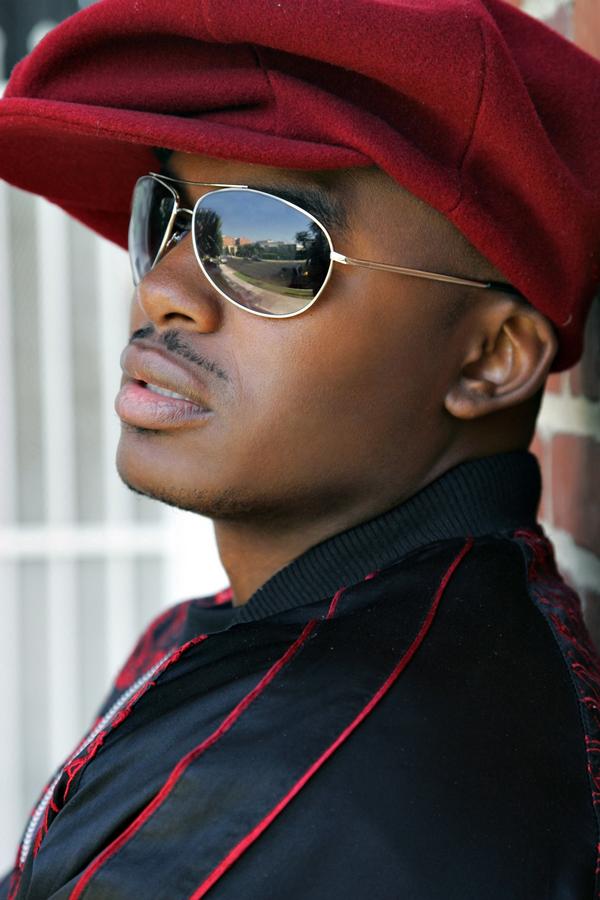 Born and raised only a brisk walk from legendary "Philadelphia International Records," where the classic "Philly Soul" sound was conceived in its full glory, Chaz Records' recording artist Chaz Shepherd is at the forefront of the renaissance movement he endearingly refers to as "Young Soul".  The burgeoning revival of a genre once forgotten is now captivating audiences throughout the country and around the world.  Chaz is intent on making a significant contribution to once again make soul music the popular choice.
As stated in its opening lines, Chaz' debut album, "Love & Truth", released on his own label "Chaz Records", comes straight from "Philadelphia to your world" and features 11 tracks of a brand of soul so rich and full in harmonies and melodies that it encapsulates your entire being and takes you to a place of depth, warmth and realness rarely experienced in today's music. Reaching into the Black Pool of Genius, "Love & Truth" takes you on a journey reminiscent of R&B Soul legends Donnie Hathaway, Stevie Wonder and Marvin Gaye all the way to the sultry soul of Rasaan Patterson and D'Angelo. In short, this Brotha can sing!
Chaz was the sole producer on a number of the tracks.  The remainder of the album was produced by Chaz along with partner Joel Whitley, an incredible producer/musician who has toured with Stevie Wonder, Lauryn Hill, Alicia Keyes and Chris Martin of Cold Play to name a few. 
"Love & Truth" features critically acclaimed tracks such as "By My Side" and "Chemical Reaction," both of which attained significant radio success at the Urban Adult Contemporary Format and appeared on The Billboard Hot 100 R&B/Hip Hop Songs Airplay Chart simultaneously. "By My Side" is a sexy ballad that many women absolutely love!  It talks about a love so strong that her presence is all that's required. "We ain't got to do nothing, ain't got to touch nothing, ain't got to say nothing. You being here to my right, be the highlight of my morning." "Chemical Reaction," one of morning show host Steve Harvey's favorites, details the flip side of love after the break up and the process of getting back on your feet. "I had a chemical reaction. I don't know what happened. But all I know, I feel better now." The first single "Get You Girl" is a nostalgic, "feel good" approach to the classic pursuit of a woman by a man when he just has to have her. "All I need is a yes. Nothing about me can rest, not yet. Not until I get you girl."  The remainder of the album includes tracks such as "Just Life," "It Calls Me" and "Turn Your Light On" which deal with themes such as hope, passion, unity and world peace.
Chaz Shepherd, who is also an accomplished actor, recently starred as Harpo in Oprah Winfrey's Broadway Production of "The Color Purple," opposite R&B songstress Fantasia in addition to many other films, television shows and plays. Chaz credits God and his mom as the driving force behind his success. When asked of his motivation for penning "Love and Truth," Chaz said, "I just want to inspire people to live happy."
"Love & Truth" is the story of relationships, joys, sorrows, passions, desires, unity and peace. It's the story of life, much like the ones we all lead. Experience "Love & Truth" through the eyes of Chaz Shepherd.




Jason JetPlane "Love Boulevard" (R&B)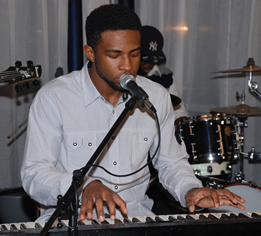 You'd think baby faced Jason JetPlane is your tenth grade lab partner who actually likes fractional equations and those goggles. This new "electric soul" artist's slightly geeky but gentle manner belies his sexy baritone voice and sophisticated songwriting and production skills.  A graduate of a well known performing and visual arts high school in Charlotte, North Carolina, and Full Sail University near Walt Disney World in Florida, with a degree in Recording Arts, this young modern day Mozart who can also sing, leaves you in utter awe with his genre-defying blend of soul, pop, rock, and R & B. which he usually writes and produces entirely by himself.  He also plays piano and drums, and manages to effortlessly craft his mostly 80's informed pop and funk melodies around uplifting subjects about love and inspiration.   He just can't help himself.
Try imagining Seal vocals mixed with a little Peter Gabriel, Curtis Mayfield, and the Ohio Players, with a full orchestral Philadelphia International 1970's production sound mixed with dance tracks and a Broadway theatrical flair, and that's only a metric fraction of Jason JetPlane's sound.  Born in Keflavik, Iceland on an American naval base, JetPlane's parents' worldly tastes still inform JetPlane's unique sound.  There was Sting, Peter Gabriel, Ray Charles, Stevie Wonder and gospel music.  His prodigy didn't go unnoticed. By age 6, Jason JetPlane was already playing drums, by age 8 he was playing trombone, and by the time he was 10 he was playing piano.  His sound is also influenced by more modern artists Jason admires, including Coldplay, Beyonce, Michael Jackson, and Musiq. Ask any nine year suburban girl in New Jersey,  college student in Los Angeles, or sixty five  year old retiree in Harlem whether they like Jason JetPlane, and you'll discover that he's not only on the cusp of the new fusion of urban and dance,  but he's apparently timeless too.  Everyone likes him.
Given the name "JetPlane" by his former band mates who were amused by his affinity for synthesized sounds and use of multiple keyboards, this rising talent will be soaring for quite a long time.  Already a winner of the "Best R & B Male Artist" category at the 3rd annual Carolina Music Awards, co-founded by seven time Grammy Award Winner Randy Travis,  Jason JetPlane's  single, "Love Boulevard", the title track of his recently released independent album of the same name, is already receiving lots of attention at Charlotte radio.  No doubt Jason JetPlane might force you to follow his detour to the comic book store on the way to the recording studio, but his quirky blend of playfulness and cute geek is only part of his charm.

Management: Renata Lowenbraun  Lowenbraun@aol.com  917-715-2589
RIKO Feat. JUN BUG - "WHAT'S HAPPENIN"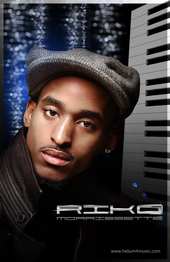 Riko aka Youngin is a record producer. He has found a love for many genres of music, particularly hip hop, pop, gospel and R&B. 
Riko was born in Temple, Texas, and is the son of a preacher who ensured he had a strong gospel upbringing.  In the church is where Riko aspired to play the drums and piano, thus birthing the beginning of musical genius. He eventually moved his dream to Atlanta, Georgia.

Even though he is just barely over the two-decade mark, this young music master mind is Helium 4's number one supplier for its arsenal of beats.  "The most fulfilling thing in this industry can be the marriage of a dope producer and melodic hooks," states Riko who began rapping and singing at a very young age. However, he has since briefly taken a step away from the hype and frenzy to focus on production.  The budding producer teamed up with Helium 4 CEO, Kofi, earlier this year and was hurriedly brought on as Helium's in-house producer.
As a producer Riko has a nice way of cooking up feel good summer jam type tunes whether it is the family bar-b-que or something to get the southern swagger right in an ATL nightclub.  
Riko stays busy on his Triton Studio that he affectionately says is his "baby" is crafting beats for R&B artist Promise, and rapper June Bug, who both are prepping their independent releases with their labels.  But the musician, composer, and arranger is not one to just be satisfied with being confined to the linear notes of a pop music LP. So Riko challenges himself to compose the soundtrack of today's music and create monumental scores and theatrical masterpieces. When he's not in the studio, doing promo or being atypical 20 year old, Riko is an in-demand drummer and songwriter. He is currently working with Promise
on his debut studio album due out early 2010.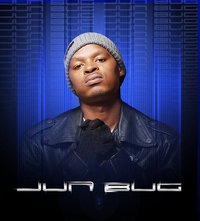 Jun Bug is a southern rapper with a worldwide appeal.  Born in Thomasville, GA, near the Stateline, the rapper, songwriter and singer began performing at the tender age of five.  Family and friends quickly took notice of Jun Bug's ability to write and perform music while he was very young.  "I started out singing R&B as a child and as I got older I got inspired by legendary rap groups like NWA," states Jun Bug.  But it was Bone Thug's N Harmony (Founded by NWA's founder Easy E), that really influenced the type of artist that Jun Bug would aspire to be. "At that point, I saw that you didn't lose street credibility by singing and rapping," says Jun Bug.

As a child Jun Bug used music as his soul's escapism from the pressures of his young life including the loss of his mother.  As the streets would have it Jun Bug ended up serving seven years in and out of jail and eight years on parole.  During this time, he never lost his passion for music.  While on parole he seriously began pursuing his music career.  With the direction of a family friend his music was placed in the hands of the execs at Helium 4 Music in Atlanta, GA, where he quickly became a priority.

Jun Bug's style is original blues/R&B/and hip-hop. His music reminds you of the tracks your parents and grandparents used to rock to. His odes affirm intellect and are an exalt consciousness and respect to the history of music.  Tracks like "Jody's Got Your Girl and Gone" showcase his musical absorption, and announce the harsh reality of a smooth cat taking your chick.  Jun's commercial side shows up in the radio-friendly debut single "XOXO (Hug and Kisses)."  It is this level of diversity and candidness that will win over fans of all ages and markets across the world.  "I do this. I am telling the movie of the streets that it is my responsibility to do it properly. I do this for the mom I lost and my little brother," concludes Jun Bug.

HELIUM 4 MUSIC www.helium4music.com Attention Baba (Marketing)
Dowload Dirty Version >--http://www.zshare.net/audio/81737716ec9a3c90/
Download Clean Version >-- http://www.zshare.net/audio/8173768468cd683f/

Young maestro - See Me Girl (Clean)-Young Maestro feat. TY Dolla$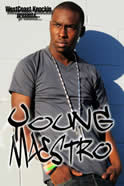 Young Maestro, Hip Hop Artist and Producer is the new millennium Artist.  He was introduced in 2008 with his production debut of  the documentary soundtrack "East Side II Dangerous"  where he sharpened his skills working with such local acts such as The Young Hoggs and The Stik Up Kidz.   In just a few short years, through solid work ethics and perseverance Young Maestro has attained the opportunity to work with such notable artists as The Game, Glasses Malone, Big Syke, Guerilla Black, California Swag District as well as compose tracks for the likes of  Amerie, Lady Gaga and Keshia Cole. In 2010, Young Maestro released his third smash hit "Bouncin' in the Club", on the heels of his previously well received releases "Earthquake", and "Reject" on West Coast Knockin' Records.  Under  the assistance and guidance of Industry heavyweights Sean "Tubby" Holiday ( Interscope Records) , Kevin Black (U Can Fly), Doc Holiday (Making The Band), and DJ Latin Prince (Bum Squad DJ Founder) and Impact Record Pool, Young Maestro has continued to garner success and grow his fan base from his not so distant days of being a local producer with over 2.5 million hits on his myspace .  In April 2010 Young Maestro released his first mix tape entitled "Hip-Hop Savior, Vol. 1" hosted by DJ Wizz Kidd which built a tremendous underground buzz leading Young Maestro to release his late latest commercial success "See Me Girl" featuring Ty Dolla$, which is currently in rotation throughout Southern California and spanning the airwaves across the US and abroad.  "See Me Girl" will be available digitally on iTunes and all other major digital download sites.
AMG - Street/Club Heater Hot Single! "Tippy Toes"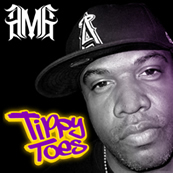 Celebrating his 20th year in the music business, AMG's street/club heater "Tippy Toes" is the perfect kick-off single from his forthcoming album "Grown Man Game". B-Boy minimalism at it's finest, "Tippy Toes" is stripped of the "all-too-common" overproduced party record sound & starts off with a boomin' 808 bassline groove that gets the club crackin' in seconds.

DJ's & fans alike remember AMG's tightly crafted production style from The Fixxers 2007 release "Can U Werk Wit' Dat?" With 20 years of hits which include the classic "Bitch Betta Have My Money" to hits w/ DJ Quik like "Down, Down, Down" & "Trouble", AMG still knows how to pack the floor with his raunchy rap style & fluid beats. The self-proclaimed "International Pervert" has also thrown his hat into the acting ring by co-starring in Sony/Screen Gems "LineWatch" with Oscar winner Cuba Gooding Jr., Sharon Leal (Dreamgirls & Why Did I Get Married?) & Evan Ross (ATL). AMG also recently traveled to Hong Kong & filmed a drama/thriller titled "The Warehouse". "Grown Man Game" will be AMG's 6th studio release & will feature a slew of new faces of the future of popular music to complete the project. The album will be a "colorful journey" of AMG's past and present sounds & styles, but will also please the ladies as well as the fellas.
GLORY FOR THE PEOPLE - Glory...Glory...Glory...Glory..GloryForThePeople...!!!!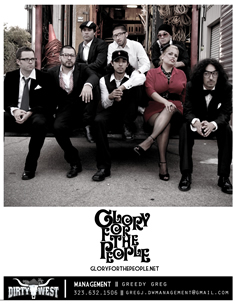 The crowd chants over and over again as they anxiously await the band's next set. Slowly and methodically they take their places on the stage in order to build anticipation. As each note began to play through the sound system, an immediate hush hurries over the crowd. Hanging on to every note, every song, and the crowd is mesmerized by the poignant sounds of Glory….
Glory is a feeling….Emotional. Moving. Inspirational….Are all words that can be used to describe the music of GloryForThePeople. "Glory is Hip Hop. Glory is Soul. Glory is Funk," says Loops, who is the group's lead and Musical Director. "GloryForThePeople is a movement!"
Their music simply captivates their listeners and draws them into their groove. It is safe to say that they are Advocates for real music. Seven members of Glory making up seven vital pieces to the Glory sound. Each member is passionate about their art, their music and their responsibility to Glory. The seven are family in every sense of the word. The group is comprised of siblings, cousins and family friends. Growing up together in Long Beach, California the group has been playing instruments and singing with each other for as long as they can remember. "There were always instruments in the house while we were growing up…Music is second nature to us", says Tamo who is one of the group's leads and resident impresario. Music runs in the family. The group is second generation. Incidentally, their fathers were in a group called His Grace that traveled the world in the 70's and 80's.
The GloryForThePeople sound draws from the influences of their Hispanic roots coupled with the funk and soul founders of the 60s and 70s. "Also, our sound is creatively infused with bits and pieces of the underground Hip Hop flavor of Long Beach, California, in which we grew up. Every note, beat, rhythm, melody and lyric is driven by a passion for the art and a longing for the cause", says Mona Lisa, the bands only female member and lead vocalist. This music is not just meant to be heard, it is created to be remembered.
The song "Hey Krystal," is truly the pavement for the group's road to super-stardom. The song, a super-energetic, exultant, self-explanatory party anthem is the group's foray into primetime. "Hey Krystal" sets the tone for what we can expect from GloryForThePeople in 2010: Energy, Passion and Commitment.
GloryForThePeople is unstoppable. Their aim is the sky and there is simply no recourse for destiny. From the group's beginning in 2001, their sound has been undeniably original yet genuinely vintage. The sound is absolutely unique. It embodies the soul and the passion of yesteryear and the truth and dynamics of today and beyond. On any given day, one can catch GloryForThePeople performing their set in clubs across the country. Because LA is their home base for now, they feel at home in clubs like The Temple Bar in Santa Monica, The Knitting Factory in Hollywood, the Blue Caf in Long Beach, the House of Blues in Anaheim, to The Echo and Little Temple in Silverlake and the list goes on and on.
The stage is not GloryForThePeople's only home. They are superbly comfortable on television with live performances and music videos on LATV and SiTV, recording and releasing two music videos, Stress in 2003 and Sweetassugar in 2005 which premiered on 23 different networks, and in constant rotation in all malls nationwide inside Macys and Steve Madden stores. Glory's sound has been featured in ESPNS Play Makers DVD, FOX TV show Johnny Zero, in new episodes of SHOWTIMES Masters OF Horror, HUFF, and Sleeper Cell, as well as upcoming films Alley Ball. Glory has also hit the radio frequency with exclusive recording; drops for Power 106 Glory reigned victorious in online competition from SiTVs Jammin On Stage battle, over 100 different bands sponsored by AOL Latino. The final 3 showcased their talent at a local venue with a panel of creditable judges and took home the grand prize of 10k. Following the release of the full length LP Language of Life in 2003, Glory is currently in the studio recording their upcoming and highly anticipated album Funk Peace in 2008.
GloryForThePeople is dedicated to creating authentic, genuine music that will be remembered for life. "Our goal as artists is to play the music that derives from our souls, states Mona Lisa. "We play for the love….for the passion….for the romance…..We play for the people…" Glory….Glory…..Glory…..Glory…..GloryForThePeople…..!!!!
GloryForThePeople Quick Facts
-Over 50,000 combined views in 2010 on the GloryForThePeople YouTube Channel
-Stars of Toyota's 2008 National print and TV advertisement
-Featured on FOX, ESPN & The SHOWTIME Network
-Grand Champions and 100k prize winners at the Mai Tai Rumble (2009)